We find it, so you don't have to.
From client testimonials to storytelling and the omni-channel customer experience, here is a quick round-up of the best marketing, advertising and small business related content you may have missed this week:
1. Successful Storytelling Is Quick, Not Fast (Content Marketing Institute)
With the landscape of the advertising and marketing world evolving rapidly, it can be difficult to stay "nimble enough to keep pace with market demands." Make sure your brand's story is solid and agile enough to stay ahead of the curve, without losing credibility or making sloppy mistakes. Learn more in this post from the Content Marketing Institute.
2. How to Receive Great Testimonials (Quick Sprout)
We know sharing client success is important - according to this infographic, customer reviews are 12 times more trusted than descriptions that come from manufacturers. Learn about the vast capabilities of client testimonials, increasing credibility, "perfect" feedback timing and more.
3. 15 Ways to Score More Facebook Engagement (Boom Social)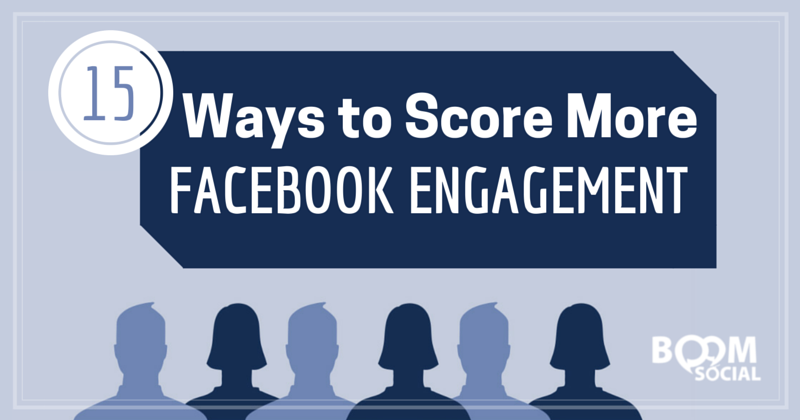 Ask questions, include calls to action, never forget about the impact of visuals accompanying posts... some of these tips may be a review, but this comprehensive list of best practices is more than helpful for business pages on Facebook. Check it out!
4. 7 Inspiring Examples of Omni-Channel User Experiences (HubSpot)
Consumers are more connected than ever. Does your business provide an optimal, seamless experience on every channel? Learn more in this post from HubSpot's marketing blog.
5. How to Use Video Storytelling in Your Social Media Marketing (Social Media Examiner)
Videos are engaging and successful storytelling is vital. Combine them both on your business's social channels using these eight tips and you'll have the ultimate online marketing fairy tale.
Want to see more of Cox Media's content from this week?
Pop-Pop, Fizz-Fizz [Blog Post]
7 Keys to Building Your Brand [Video Series]
Women's World Cup: Fun Facts for Soccer Fans [Infographic]
About the Author

More Content by Sara Velordi