We find it, so you don't have to.
From using too many "emojis" in your marketing plan, to writing email subject lines that your consumers will want to read, here is a quick round-up of the best marketing, advertising and local business-related content you may have missed this week:
1. Who's Watching NFL Football & How to Reach Them with Your Brand Message (Cox Media Blog)
Football season is fast-approaching. Find out who your business can reach through advertising in NFL games and ancillary programming - learn more here.
2. Are Marketers Overdosing on Emojis? (MediaPost Mobile Marketing Daily)
Emojis (icons shaped like smiley faces, animals, sports equipment and much more that can be used in text messages, on social media, etc.) are everywhere. In an attempt to be 'trendy,' many businesses have incorporated these fun characters into their marketing plans. But while consumers love using emojis with each other, do they want brands to communicate this way as well? Learn more here.
3. Six Excuses Small Businesses Make for Not Having a Website (Marketing Profs)
Even in this digital age, some companies still may not have a website for their business. This infographic covers six reasons why these brands may be resisting this necessary step in growing their business - essentially six problems - and then solutions to those objections. Learn more here.
4. Email Marketing: The SMB Powerhouse (MediaPost Research Brief)
Findings in this post show that email marketing is the top-performing customer acquisition and retention channel - check out the full report to see what other channels are most successful - and why.
5. 17 Tips & Best Practices for Writing Catchy Email Marketing Subject Lines People Actually Click (HubSpot Marketing Blog)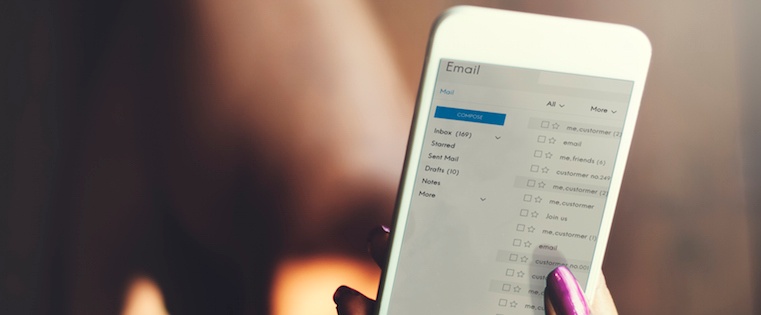 In order for email marketing to be a "powerhouse" for your business (as mentioned above), consumers actually have to read your emails. How do you make sure that happens? It all starts with the subject line.
Want to see more of Cox Media's recent content?
Making Your Business Stand Out with "Pokémon Go" [Blog Post]
Engaging the New Sports Fan Across Multiple Channels [Infographic]
How Does Your Mobile Marketing Measure Up? [Blog Post]
About the Author

More Content by Sara Velordi