We find it, so you don't have to.
From catching the attention of busy consumers to connecting with valuable online influencers, here is a quick round-up of the best marketing, advertising and local business-related content you may have missed this week:
1. How to Email Really Busy People: 10 Tips for Standing Out in Their Inbox (HubSpot Marketing Blog)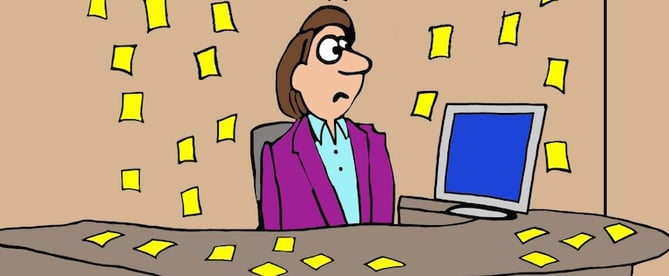 In today's world, nearly all of us receive what feels like thousands of emails a day. So how do you reach consumers through email? Easy - make sure you stand out in their inbox. While much of this post is directed toward reaching a particular individual, marketing has become so personalized that most of it translates to trying to reach a target audience as well.
2. Fossil Finds Social Followers Spend Four Times More (Media Post Data & Targeting Insider)
Thanks to recent findings from the Fossil brand, Media Post has gathered new insights about how a follower on social media can translate into in-store (or online) sales. Learn more here.
3. Storytelling Through Agile Marketing (Media Post)
Storytelling has become an industry buzzword recently, but how many companies are actually investing in teams who can bring their stories to life? See how many businesses are leaning toward agile marketing and learn how this translates to your brand in this post.
4. 19 Tips for Creating an Explainer Video for Your Brand (Small Business Trends)
Want to explain a specific product or service to your customers? Explainer videos are short videos used to demonstrate exactly that. Online video continues to see the most engagement from consumers, and is an important component of 2016's marketing trend of the year - the customer experience. Check out these easy-to-implement tips and start producing an explainer video for your brand today.
5. Your Top 3 Influencer Marketing Questions, Answered (Cox Media Blog)
What is influencer marketing? How can your business partner with key influencers to broaden the reach of your brand messages? Find these answers and more in this quick guide to yet another valuable way you can improve the customer experience with your business.
Want to see more of Cox Media's recent content?
2016 Trend of the Year: The Customer Experience [Brief]
Chasing the Millennial Falcon [Blog Post]
Are You Ready for Rio? The Summer 2016 Olympics [Infographic]
About the Author

More Content by Sara Velordi