We find it, so you don't have to.
From capitalizing on the continued allure of "Pokemon Go" to engaging dedicated fans during the height of sports season, here is a quick round-up of the best marketing, advertising and local business-related content you may have missed this week:
1. Making Your Business Stand Out with Pokémon Go (Cox Media Blog)
Another week, another post about how the creators of Pokémon Go have revolutionized the world of mobile applications. This time, we shine a light on how your business can stand out among the many trying to leverage the popularity of this game.
2. Engaging the New Sports Fan Across Multiple Channels (Cox Media Quick Reads)
As we head into the high tide of many sports' seasons, this infographic showcases the impact of sports programming and highlights why your business should consider sports advertising across all screens.
3. 4 Ways to Capitalize on Consumers' Desire to Support Local Business (Small Biz Trends)
According to a new study buy GoDigital, consumers actually prefer local businesses to national chains. How can your business take advantage of this preference? Read these four tips to get started.
4. Summer Plans? Beach, Road Trips and Mobile Binge Viewing (MediaPost Mobile Marketing Daily)
We've mentioned that "moments of waiting" are excellent opportunities to get your brand's message in front of a consumer on a mobile device. But what about moments (or months) of travel? This post dives into a "billion-dollar" opportunity that involves just how connected consumers are with their mobile devices during the summer months.
5. 4 Ways to Humanize Your Social Media Updates (Social Media Examiner)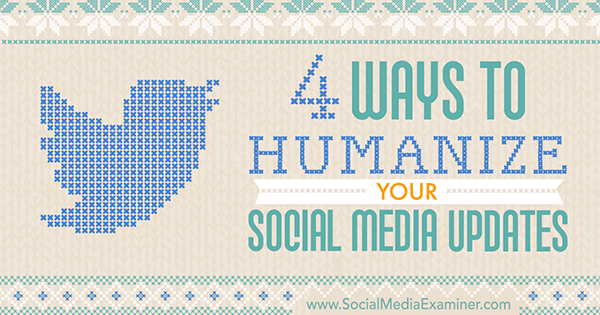 One of the unique aspects of social media is that it provides platforms that allow businesses to engage in two-way communication with a specific consumer (or group of users) online. But in order for that communication to turn a consumer into a customer, they have to feel like they know (and trust) you as a business. Learn more here.
Want to see more of Cox Media's recent content?
Anyone, Anywhere, Any Screen: Online Advertising for Your Business [eBook]
3 Ways to Create a Golden Olympic Advertising Strategy [Blog Post]
How Does Your Mobile Marketing Measure Up? [Blog Post]
About the Author

More Content by Sara Velordi